Bonjour,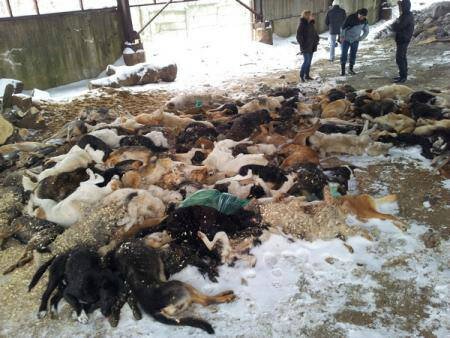 Nouveau président, il faut renvoyer la lettre par voie postale

New president must send the letter by post

: Monsieur Thomas Bach, Président du CIO

Comité International Olympique
- Château de Vidy -
1007 Lausanne
Suisse

Merci à vous
________________________________________________
Monsieur le Président du CIO, Monsieur Bach,

J'apprends par voie de presse, que les autorités de Sotchi, où se dérouleront les JO de 2014, tueront des milliers de chats et chiens errants afin de « sécuriser » la ville.

"Un projet confirmé par Sergueï Krivonosov, représentant de la ville à la Douma, dans une interview accordée au site d'information russe RBC. Il motive cette décision par la nécessité d'assurer la sécurité des visiteurs étrangers et améliorer l'image de Sotchi". (source 7sur7.be)

Les animaux ne sont pas dangereux, ils ont besoin seulement d'être soigner.

Il est aberrant et inimaginable qu'en 2013, des moyens plus humains ne soient pas apportés pour ne pas tuer des animaux innocents :

soigner
stériliser

Cela déshumanise totalement l'esprit et entache de façon certaine les jeux olympiques. Si une ville peut organiser des JO, elle peut également soigner ses animaux errants.

Je vous demande, Monsieur le Président, d'exiger auprès des autorités compétentes, que ce projet ne soit jamais appliqué et que des moyens financiers soient alloués pour soigner et stériliser les animaux.

Veuillez recevoir, Monsieur le Président du CIO, l'expression de mes salutations distinguées.

nom + prénom + pays.
_____________________________
Dear Mr Bach,

I have discovered via the press that the authorities in Sochi, location of the 2014 Olympic Games, plan to kill thousands of stray cats and dogs for the purpose of making the town 'safe'.

"A plan confirmed by Serguei Krivonosov, the representative of the town and the Duma in an interview given on the Russian news site RBC. This decision is motivated by the necessity to guarantee the safety of foreign visitors, and to improve the image of Sochi." (source 7sur7.be)

These animals are not dangerous; they only need to be looked after.

It is absurd and inconceivable that in the year 2013, more humane methods are not employed in order to avoid killing innocent animals. They need to be:

cared for
sterilized

The plan to destroy thousands of stray cats and dogs dehumanizes and tarnishes the spirit of the Olympic Games. If a city is capable of hosting the Olympic Games, it should certainly be able to look after its stray animals.

I ask you, Mr Bach, to insist that the authorities concerned do not carry out this plan, and that funds are allocated to care for and sterilize these animals.

Yours faithfully

name + country
_______________________________________
Уважаемый Господин Президент Рогге.
> Я узнала через прессу,что власти в
> Сочи,на Олимпийских играх 2014 года
> хотят убить тысячи бродячих кошек и
> собак,чтобы
> обеспечить,,спокойствием'' город.
> Проект подтверждает Сергей
> Кривоносов,Президент Думы
> города,предоставленный в своем
> интервью на сайте русской
> информации РБС.Он мотивирует это
> решение необходимостью
> безопасности посетителей.Эти
> животные безопасные,их нужно
> только всего лишь обработать.Это
> абсурдно и немыслимо в 2013 году,более
> человеческие ресурсы не проводились
> убивать невинных
> животных:стерилизации и
> обработке.Если город который
> организовал Олимпийские Игры,он так
> же может исцелить его бездомных
> животных.Я Вас прошу Господин
> Президент,требовать от компетентных
> органов,чтобы этот проект никогда не
> применялся и чтобы финансовые
> ресурсы выделялись для ухода и
> стерилизации животных.Примите
> должным мои выражения Господин
> Президент.С уважением к
> Вам.........

_________________________________
Signor Presidente del CIO, Signor Bach,
Prendo conoscenza attraverso la Stampa, che le autorità di Sotchi, dove si terranno
i Giochi Olimpici del 2014, uccideranno delle migliaia di gatti e cani randagi nel fine
di rendere « sicura » la città.
« Un progetto confermato da Sergueï Krivonosov, rappresentante della città alla Douma,in un'intervista accordata al sito d'informazione russo RBC. Giustifica questa decisione per la nécessita di garantire la sicurezza degli ospiti stranieri e di imbellire l'immagine di Sotchi. » (fonte 7sur7.be)
Questi animali non sono pericolosi, hanno solo bisogno di essere curati.
E' scandaloso e inimmaginabile che nel 2013, dei mezzi più umani non siano utilizzati per evitare che degli animali innocenti siano uccisi :
Curare
Sterilizzare
Il loro progetto é completamente inumano e sporca lo spirito dei Giochi Olimpici. Se una città puo' organizzare dei Giochi Olimpici, puo' anche permettersi di curare gli animali randagi.
Vi chiedo, Signor Presidente, d'esigere presso le autorità competenti, che questo progetto non sia mai applicato e che dei mezzi finanziari siano messi a disposizione per curare e sterilizzare questi animali.
Vogliate accettare, Signor Presidente, l'espressione dei miei più distinti saluti.
Nome+Cognome+Indirizzo
____________________________________
______________________________________
Elaborez votre propre lettre pour écrire au président Monsieur POUTINE
you can write directly to the President Poutine !!!
merci